About Us:
Research Team
Principal Investigators
ANNE LEMNITZER, Ph.D. (PI)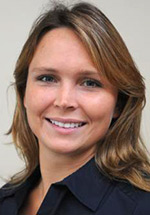 Anne Lemnitzer is an Assistant Professor at the University of California in Irvine and joined the faculty of the Civil Engineering Department in July of 2011. Prof. Lemnitzer received her PhD (2009) from UCLA in Structural and Earthquake Engineering performing research work on large scale testing of bridge foundation systems under lateral loading. Prof. Lemnitzer also received an MSc degree from UCLA (Structural) and CSULB (Geotechnical) as a Fulbright scholar after finishing her undergraduate education in Germany. Her current research interests lie at the interface of geotechnical and structural earthquake engineering with a particular focus on experimental testing. Prof. Lemnitzer's most recent research work include seismic design of deep foundations and the revision of current design approaches, soil structure interaction of underground structures, lateral resistance of earth retaining structures and development of seismic soil pressures, as well as experimental testing of reinforced concrete components under lateral loading. She teaches the geotechnical program at UC Irvine (Soil Mechanics, (Advanced) Foundation design, Geotechnical Earthquake Engineering and Geotechnical Site Characterization) and is a frequent guest professor at the University of Chile, Santiago. Prof. Lemnitzer is a member of ASCE, EERI, DFI (where she is heavily involved in the Seismic and Lateral Loads Committee), and serves as Vice Chair of the National Chapter of the ASCE Geo Institute Earth Retaining Structures Committee, as well as a board member to the local Los Angeles chapter of the ASCE Geo-Institute.
CAMILLA FAVARETTI (UCI)
Camilla Favaretti is currently a Ph.D. Student in the Department of Civil & Environmental Engineering at the University of CA in Irvine and joined the school in 2013 after completing her B.S. degree in Architectural Engineering (2010), and a M.S. degree in Architectural and Civil Engineering (2012) from Università degli Studi di Padova, Italy. Her previous research work included her undergraduate thesis titled "Experimental investigation of structural elements for provisional works" which investigated the structural design for special steel structures that are commonly implemented in short-term construction projects. Camilla's M.S. thesis focused on "Seismic Earth Pressures on Bridge Abutments" and was completed as collaboration between the University of California, Irvine, and Università degli Studi di Padova, as part of the UC Education Abroad Program. She is currently collaborating with her Ph.D. advisor Dr. Anne Lemnitzer, on a establishing a database for large scale pile foundation experiments with the objective to guide deep foundation design using p-y formulations derived from empirical results. Beyond the establishment of the pile data base she will be performing experimental testing on a large scale pile specimens using a unique sensors approach to revise current p-y derivation procedures and investigate the overall nonlinear seismic performance of drilled and driven shafts under lateral loading. She has been named the ADSC Women's Association Scholar for the 2013-2014 academic year, a scholarship provided by the International Association of Foundation Drilling, through its Industry Advancement Fund.
Project Advisers
ARMIN STUEDLEIN, Ph.D.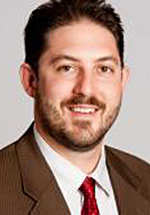 Dr. Armin W. Stuedlein, PE, is the Loosely Faculty Fellow and Assistant Professor of Geotechnical Engineering at Oregon State University in the School of Civil and Construction Engineering (CCE) and joined the faculty in September of 2009. Dr. Stuedlein received his Ph.D. from The University of Washington in December of 2008 in Civil Engineering (Geotechnical). He also holds an M.S. from Syracuse University (2003) and a B.S. from the State University of New York, College of Environmental Science and Forestry (2000). Dr. Stuedlein joined OSU after holding a five year, full-time, concurrent position as a consultant for Seattle-based geotechnical firms (Hart Crowser, Inc., 2004-2008; Shannon & Wilson, Inc., 2008-2009), and is a licensed professional engineer in the State of Washington. His primary research interests center on the full-scale behavior, performance, and reliability of geotechnical structures, including deep and shallow foundations, improved ground, reinforced earth, and pipe ramming installations. His approach combines the evaluation of instrumented geotechnical structures with lab-based soil characterization, numerical modeling, and statistical methods to better understand geotechnical performance. Dr. Stuedlein incorporates his research and consulting experience into the classroom, where he teaches undergraduate soil mechanics, and graduate level foundation engineering and earth retaining structure design. He is actively involved in the Geo-Institute Soil Improvement and Risk Assessment and Management Committees, and is Co-Editor of the Robert D. Holtz Honorary GSP, released at the 2013 GeoCongress.
JOHN TURNER, Ph.D., PE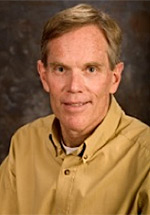 Dr. John Turner is Professor Emeritus, University of Wyoming, where he spent the past 25 years teaching and conducting research in geotechnical engineering. Dr. Turner has B.S. degrees in geology and civil engineering, an M.S. degree in structural engineering, and received his Ph.D. in geotechnical engineering from Cornell University. Dr. Turner practiced as an engineering geologist for Herbert and Associates, Inc., 1976-1978 and has been on the faculty of civil engineering at the University of Wyoming since 1986. His areas of professional expertise include drilled shaft foundations, anchored retaining walls, and landslide stabilization. He is a co-author of the 2010 FHWA manual "Drilled Shafts: Construction Procedures and LRFD Design Methods" and the author of NCHRP Synthesis 360, "Rock-Socketed Shafts for Highway Structure Foundations", as well as over 100 technical publications on the topics of deep foundations, earth retention, and landslide stabilization. Dr. Turner has been a Visiting Professor at the University of Sydney, Australia (1993) and the University of Canterbury, New Zealand (1994) and was awarded an Erskine Fellowship as a Visiting Professor at Canterbury in 2002. He is a past chairman of the ASCE Committee on Deep Foundations and is a recipient of the Outstanding Service Award (1992) and the President's Award (2000) from the ADSC: The International Association of Foundation Drilling. Recent projects include design of rock-socketed drilled shafts for bridges at Pitkins Curve in Big Sur and the Antlers Bridge on I-5 in northern California.
Project Members
ANTONIO MARINUCCI, Ph.D., MBA, PE , Director of Operations, The InternationAssociation of Foundation Drilling
LANCE KITCHENS, P.E. (Vice President, RussoCorp.)
Project Support Team
NEEL MISTRY E.I.T. (UCI)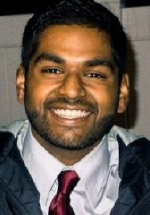 Neel Mistry is currently finishing his M.S. Degree in Civil Engineering with an emphasis in Structural Engineering at the University of California, Irvine (2014). He earned his B.S. in Civil Engineering from Cal Poly Pomona (2012) and has earned his E.I.T. Certificate. Neel is assisting the research team by interpreting and digitizing various graphs and data for the database. He is a member of ASCE and SEAOSC.
Disclaimer
This website was assembled as a service to the research community in geotechnical, structural and earthquake engineering. The project has been conducted as collaboration between University of California, Irvine, DFI's Seismic & Lateral Loads Committee and the Drilled Shaft Committee and the International Association of Foundation Drilling (ADSC).
The researchers who performed the experiments make no warranties to the accuracy of the information that has been collected. If you have any questions, comments or suggestions, please contact Anne Lemnitzer or Camilla Favaretti at the University of California, Irvine.


Acknowledgements
Our greatest thanks go to the many researchers who generously shared their test data. Wherever possible, users of this database should cite the original references for the test description, in addition to this database.
The pile data were collected and processed by University of California, Irvine, Anne Lemnitzer and Camilla Favaretti.